What's coming up this year in the world of finance, tech, and their love-child fintech? Adastra takes a look at some of the bigger trends:
Payments and open banking
Trend no.1 for payments in 2019 according to Capgemini will be "banks becoming platform players". The API-ification of banking will have massive consequences and 2018 is going to be the start of many years of disruption.
Drivers of this trend include:
US Consumer Financial Protection Bureau promotion of open data and new technology
PSD2 in Europe: it's now in force
Customer demand, expecting more choice and functionality and seeing desirable features from 3rd party providers
Banks innovating rapidly in-house to reduce disruption threats of fintechs
Download Capgemini's report here.
In Europe, PSD2, while containing a lot of other regulation, is best known for mandating open banking, and this is a good thing for consumers:
#OpenBanking is designed to give consumers more freedom to choose the products and services that work for themhttps://t.co/oAFB45QoFs#PSD2 #fintech #XS2A pic.twitter.com/sRLhVakoGf

— Jan Wichmann (@jan_wich) January 24, 2018
Open banking is not just about more options in how to get and use bank accounts for consumers, but also about a potential explosion of choice in how we pay for things.
#PSD2 (Revised Payment Service Directive) means switching:
🏦 from Banks to Banking > third-parties enabled to manage your finances
🔜 from #fintech to #TheFour (Amazon, Google, Apple, Facebook)
💳 from credit cards to #mobilepayments
🗄from #publicdata to #payments data

— Simone Lovati (@lovati) January 2, 2018
PSD2 also means the elimination of credit card surcharges in Europe:
A new EU banking directive, #PSD2, comes into force Saturday, making online transaction costs for credit cards a thing of the past.

But the directive could also have greater implications for the banking sector. https://t.co/SHB11gSwPr pic.twitter.com/2nBWkkuuPT

— dwnews (@dwnews) January 13, 2018
It remains to be seen whether this will create unexpected effects of retailers wanting to work around and incentivize cash via discounts, store credit, or even cryptocurrency payment routes.
When it comes to point-of-sale, expect stores to throw out locked-down terminals and go for systems with more of a modern image:
…and fuelled by a lot more apps, see AEVI's Global Marketplace approach for example.
Accenture also has a good report on 2018 payments mega trends, stating:
Code will kill the physical card and upend the payments infrastructure as credentials become virtualized and can be embedded anywhere. The processing side changes completely if card providers become token providers and cut out the service layer. This is uncharted territory.
Accenture are certainly not pulling any punches:
Download the report "Driving the Future of Payments" here.
Lots of investment flying around
Probably the most predictable trend in payments in 2018 will be accelerating acquisitions as promising startups and high-performing small giants get snapped up by banks and other large tech brands.
2017 saw the following figures:
First Data acquires CardConnect for $750m
AntFinancial buys MoneyGram for $1.2bn
Paypal acquires TIO Networks for $233m
D+H and Misys merge in $4.8bn acquisition and form Finastra
Mastercard closes acquisition of Vocalink for $920m
Worldpay agrees to $10bn acquisition by Vantiv (now just called Worldpay)
Klarna acquires Billpay for $75m
Read more at: http://www.bobsguide.com/guide/news/2017/Dec/28/the-most-significant-fintech-acquisitions-of-the-year-fintech-recap-2017/
Contactless payments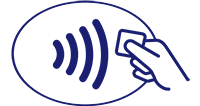 Contactless transactions now account for over a third of all card purchases in the UK. In certain areas the trend is faster: Visa reports a 97 percent increase year-over-year for contactless transit transactions, and Transport for London has seen more than 1 billion Visa contactless journeys since launch.
According to Visa contactless FAQs:
"You can't pay accidentally – your card or device must be within 1-2 inches of the terminal for the transaction to occur (and you won't be billed twice, even if you accidentally tap twice)."
In Australia, merchants and consumers have embraced contactless payments even faster: in a market research survey of September 2017, 92 percent of face-to-face Visa transactions used a contactless method of payment. On a global scale, since Visa processes 160 billion transactions a year, imagine the amount of card swiping and PIN entry faff this is saving! (For more stats on Visa see: https://usa.visa.com/visa-everywhere/innovation/contactless-payments-around-the-globe.html )
God's gone contactless in Paris… pic.twitter.com/laWxwJUpSN

— Sophie Gorman (@SophieTheGorman) January 21, 2018
So contactless has definitely entered the mainstream, and in 2018, if you are not using contactless all over the place, you are officially a laggard!
I know it sounds cliche, but there is something ultra-futuristic about scanning your face with your phone to make a purchase on your computer. Apple Pay cross-platform is very cool.

— Quinn Nelson (@SnazzyQ) January 22, 2018
The even-less-contactful, tokenized methods of paying with Apple Pay or by scanning QR codes in payment apps are likely to become far more widespread in 2018 too, as consumers catch on to the benefits of not carrying around lots of cards, and more retailers offer upgraded payment terminals.
Apple Pay added plenty of new banks and card schemes to their system last year: in the UK there are now 29 brands on the list of participating banks, including Swiss B2B card provider Cornercard.
To learn more about Apple Pay, visit: https://support.apple.com/en-gb/HT204506
Tesco in the UK offers a reward card incentive for using their payment app Pay+ and in 2018 we might see store-led payment apps start to cross over to be accepted in more places. Are you watching, Nectar?
ICYMI @tesconews says that hundreds of thousands of customers used its @TescoPayPlus #mobilepayments app throughout the Christmas period. In total over eight million transactions have thus far been processed across the grocery giant's estate https://t.co/RRuefBv8kL

— RTIH (@RTIH_RetailTech) January 24, 2018
What about the world fintech leader, China? Will we see the biggest Chinese mobile payments solutions, including Alipay and WeChat Pay from China coming to Europe and the US?
Check this out: @Lacoste and @Alipay team up to speed payments in US stores https://t.co/W1cocs8Y9p

— Alibaba Group (@AlibabaGroup) January 25, 2018
Well, it's a hard job to get users in the West to adapt to ecosystems they don't currently know and care about (the same as it is hard for Facebook to get anywhere in China)… but the huge numbers of Chinese tourists spending money overseas are likely to persuade major retail spaces and leisure/hospitality chains to prioritize acceptance. The Chinese fintech players are so big and innovative, 2018 is bound to see a lot of influence via partnerships if not directly.
APIs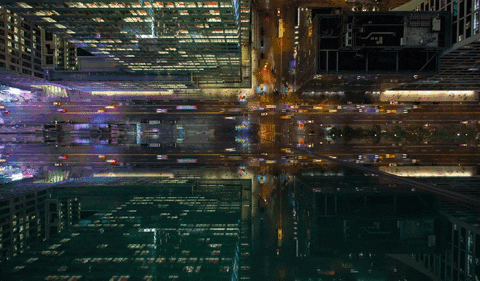 As of early 2017, the number of public APIs available surpassed 18,000, representing an increase of roughly 2,000 new APIs over the previous year.
The above chart is from: ProgrammableWeb API Directory Eclipses 17,000 as API Economy Continues Surge
According to Deloitte:
Increasingly, APIs are becoming a strategic mandate. If every company is a technology company, then the idea that technology assets should be built for reuse seems intuitive. Reuse compounds return on technology investments in ways that couldn't be imagined when IT departments were developing many legacy solutions.
Read more: https://www2.deloitte.com/insights/us/en/focus/tech-trends/2018/api-program-strategy.html
Unlocking data means opportunities all round this year:
— Ruth Wandhofer (@RWandhofer) January 8, 2018
Data protection
Almost the polar opposite from increasing openness of data and APIs, we predict data protection regulation will generate 245% more yawns in 2018 but it's not to be ignored… it also continues strong year-on-year growth of scary risks for all businesses.
Everyone is affected:
Two key risks posed to your organisation are
1: Data Processors
2: Employees
Judith Curtin of O'Flynn Exhams discusses #risk and #GDPR at @PaircUiCha0imh today pic.twitter.com/z9YI5ora4J

— #Springboard_PR (@Springboard_PR) January 25, 2018
In the EU, GDPR is already in force. Expect to see various details emerging about how this affects the UK after Brexit. As Computer Weekly puts it, "Don't expect Brexit to save you".
Meanwhile, in the US the New York Department of Financial Services is now enforcing new data protection rules, and in China put in force a new cybersecurity law in mid 2017, again implying various heavy penalties for data compromise among other infractions.
Carphone Warehouse has been served with a Monetary Penalty Notice by @ICOnews in the amount of £400,000 for breaching the seventh data protection principle "after serious failures placed customer and employee data at risk." MPN can be viewed here: https://t.co/KEopazwyuW [pdf]

— Information Law (@UKInfoLaw) January 10, 2018
We expect to see a lot of growth in marketing and sales of related solutions, starting with data protection consultancy itself, and then anti-malware software and IT services, plus insurance and legal services.
Regulatory environment
Signed into US law in 2010 by Obama, in the USA the Dodd-Frank Act is a basis for revised regulation of banks after the 2008 crisis. Updates to this law continue to dominate speculation about how the regulatory environment for banks will change in 2018, and the Consumer Financial Protection Bureau (born out of Dodd-Frank) continues to put a more responsible face on lending in the US:
Thinking about taking out a loan to pay for a big financial goal? Explore your options and #KnowBeforeYouOwe! https://t.co/Mqc4lOnf0o pic.twitter.com/lazwf3oJMv

— consumerfinance.gov (@CFPB) January 25, 2018
Updates to Dodd-Frank may ease mortgage lending too:
Easier mortgage conditions might just be underway. It should be easier to get a mortgage if lawmakers will pass the "Dodd-Frank Act Reform Law" which will lift lending restrictions on community banks. Read more at https://t.co/BhUDLlQXd5. #mortgage #housing #realestate pic.twitter.com/ros5sXNLWB

— HomeMAC (@hmac_usa) January 20, 2018
Will Dodd-Frank change in 2018? It will probably not be repealed or rewritten, but there are likely to be adjustments.
According to analytics technology leader FICO:
With 10 Republicans and 11 Democrats co-sponsoring the legislation, there is enough support to clear the challenging 60-vote threshold that is needed to get controversial bills through the Senate. Despite a deep partisan divide, look for this bill (perhaps with a few additional tweaks) to make it to the finish line in the first quarter of 2018.
As with Basel II, increased regulation on capital requirements may lead to more consolidated, bigger banks:
New research by @Wharton Professor Nicoletti provides statistical evidence that the $10 billion total asset threshold of the Dodd-Frank Act has led to an increased consolidation in the banking industry. #doddfrank #regulation https://t.co/hmX8bNQLSI pic.twitter.com/cfND0QPv8j

— Penn Wharton PPI (@PennWhartonPPI) January 21, 2018
The Committee on Banking Supervision is the source to listen to for continued developments around Basel III and bank capital requirements.
The #BaselIII update will significantly change the risk modeling game and force risk professionals – particularly quants – to rethink their mission.

Read an analysis here 👉 https://t.co/r9M8ylZ5c5 ▫️ #bkpwcl via @GARP_Risk #Banking pic.twitter.com/diD7oFtN2C

— PwC_Luxembourg (@PwC_Luxembourg) January 22, 2018
On the other hand, US regulators may follow PSD2 lines to facilitate more third-party relationships among fintechs and banks, such as exploring special purpose bank charters for fintechs.
At the international level, follow the pronouncements of the Financial Stability Board to get a view of what risks and regulations are top of mind for the banking industry as a whole:
FSB Regional Consultative Group for the Americas meets in Nassau in meeting hosted by @CentralbankBS1 https://t.co/Bp26wFEbUb pic.twitter.com/Z08Afvp3tc

— The FSB (@FinStbBoard) December 13, 2017
Mark Carney's term as chairman of the FSB has been extended through to December 2018, and he is likely to step down at the end of the year.
Mark Carney explains how @FSB_TCFD will make more transparent "who sees risk, who sees opportunity, & who's managing appropriately against them" https://t.co/zkm44AqkWW @tomkeene @BloombergTV #OnePlanetSummit pic.twitter.com/0OBCNxVFVv

— Daniel Firger (@dfirgs) December 14, 2017
Meanwhile in Europe, The European Commission is expected to deliver updates this year to their consumer financial services action plan.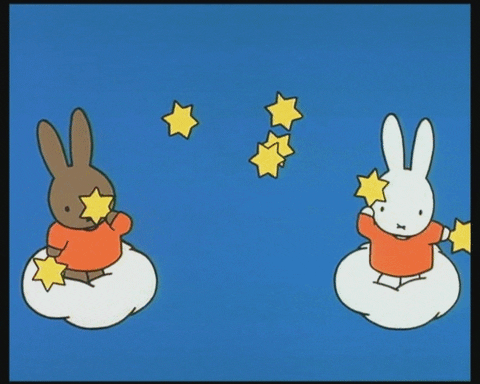 What about Markets in Financial Instruments Directive (MiFID) II? If our graphic above seems silly, the Independent led a recent article with: "To many it may sound like nothing more than the name of an obscure Welsh hamlet"!
The main points in MiFID are stronger regulation and therefore reduced risk and increased investor protections in securities trading.
Caroline Escott, investment and defined benefit policy lead at the Pensions and Lifetime Savings Association, quoted in the Independent, says:
"MiFID II offers an opportunity for in-depth consideration of the value of schemes' fund management services. For instance, schemes could take advantage of the improved research cost transparency to assess where investment research adds value, or use the cost disclosures to improve their due diligence on managers and think about how to achieve better value for money,"
Not everyone is happy about more red tape, though:
"MIFID II is a directive with the emphasis on "dire." A ludicrous 7,000 pages long, it exemplifies the consistent process failure which has made the EU the dysfunctional blob it has become. "

— Paul Sommerville (@PaulSommerville) January 17, 2018
The derivative markets are fleeing the City of London, not because of Brexit, but because of EU regulation – MIFIID 2. March 29 2019 can't come soon enough. The City will thrive outside the EU. Read this. https://t.co/mQNywDFIBH

— Iain Dale (@IainDale) January 20, 2018
The rules are in force as of January 2018, so it will be worth watching this year how this changes details of financial services.
If you can't get enough 2018 regulation predictions, may we direct you to the motherlode: Deloitte Center for Regulatory Strategy
Other 2018 megatrends to watch
Brexit
It may be unconscionable but it seems the die is cast, the bridges have been crossed and burned, the baby has been chucked out with the bathwater, and Britain is off full tilt towards the windmill of stronger independent sovereignty:
PMQs live: Theresa May faces Jeremy Corbyn as Brexit secretary David Davis claims EU deal will be agreed by March 2019 https://t.co/o1iiI0nzVO

— Evening Standard (@standardnews) January 24, 2018
On the other hand, you never know:
Glad to see that @Nigel_Farage is backing his original claim about how a narrow vote either way in the EU referendum would leave unfinished business. The British people must be given a vote on the final deal #ExitFromBrexit #FBPE https://t.co/sSGyT8WruU

— Tom Brake (@thomasbrake) January 23, 2018
and:
Tony Blair speaks to @WSJ about his thoughts on the chance of a reversal on Brexit: "I'm more at 40% now that it can be changed". https://t.co/ufSmUtOvXc #WEF18

— Tony Blair Institute (@InstituteGC) January 24, 2018
Blockchain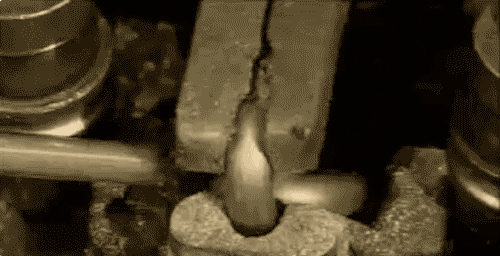 Vast amounts have already been written about how blockchain changes everything and everything can be done with blockchain.
So for a change let's look at two counterpoints:
Everyone says the blockchain, the technology underpinning cryptocurrencies such as bitcoin, is going to change EVERYTHING. And yet, after years of tireless effort and billions of dollars invested, nobody has actually come up with a use for the blockchain—besides currency speculation and illegal transactions.
– Ten years in, nobody has come up with a use for blockchain
"It could go to $0. I hope it doesn't, but it could."
And also here's Alfred Kelly, CEO of VISA in an interview with CNBC, saying of Bitcoin:
"I don't view it as payment system player"
Well he would say that…? We expect more retail online and offline to start accepting payments in a variety of cryptocurrencies … like Brisbane airport:
Brisbane Airport to Launch In-Terminal Cryptocurrency Payments https://t.co/BvzF8s7bj5 pic.twitter.com/iCrCUc8Af8

— CoinDesk (@coindesk) January 26, 2018
On further positives, how many new ICOs can we expect in 2018?
That's a good prediction Donald.
We expect to see serious ones:
A Decentralized Future: Japan's Biggest Energy Giant Invests in #Ethereum #Blockchain Startuphttps://t.co/lEvnbT6811#ICO #crowdfunding #crypto #cryptocurrency #Coinmetro #profit #money #trading #investing https://t.co/2puoeJK1aW pic.twitter.com/OvkxdTab8Y

— CoinMetro (@CoinMetro) January 22, 2018
And lots of silly ones:
Seriously though, big new coin launches to watch include Japan:
#Japan's J-coin is it's national #cryptocurrency, pegged to the #yen, so it's legal tender. The currency will be spendable using a mobile app. Japan is just one of many countries thinking about centralized national cryptocurrencies: https://t.co/Gw622BWzQ0

— DinarDirham (@DinarDirhamPR) January 25, 2018
Read more about Japan's 2020 cryptocurrency plans here: https://www.equities.com/news/japan-to-launch-national-cryptocurrency-in-time-for-2020-olympics
Apart from that there is also MUFG:
#Japan: MUFG plans to launch its own #cryptocurrency in 2018, local sources report. https://t.co/gTDsBQK29Y

— Cointelegraph — Bitcoin and Cryptocurrency News (@Cointelegraph) January 17, 2018
…and here in the UK the Royal Mint:
Royal Mint producing an open source blockchain platform which will provide a fast, cost effective and cryptographically secure method of buying and trading spot gold @RoyalMintUK #BlockchainWeek pic.twitter.com/4LKNrwlpGJ

— Fitzgerald & Law (@FitzandLaw) January 24, 2018
Read more about that interesting idea at: https://www.royalmint.com/invest/bullion/digital-gold/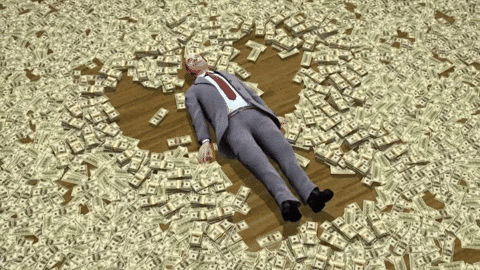 An overall cryptocurrency prediction for 2018? Lots and lots of scary hacks, scams and ponzis, crashes, manipulation, heavy-handed attempts at regulation, and office colleagues making millions and retiring to the Bahamas. (That's my plan anyway)
Infrastructure
Let's not forget that most things are actually centralized and that works very well:
I just published my thoughts on why I think infrastructure projects will be the most important crypto plays of 2018.https://t.co/kBvGMVHTV0

— Jill Carlson (@_jillruth) January 24, 2018
Elon Musk
A one-man megatrend:
Elon Musk could become the world's richest man if he can accomplish 12 specific goals over the next 10 years at Tesla https://t.co/8QZyWQ11eJ pic.twitter.com/Kwj6RcGcIv

— FORTUNE (@FortuneMagazine) January 24, 2018
GreenTech
A bit of a buzzword but this is an important trend for all of us who are stuck on this planet to support.
Early Semi sketches pic.twitter.com/iweItKpEbf

— Tesla (@Tesla) November 17, 2017
Everyone in tech can have a think about being more environmentally friendly:
#SONEWS 3,500 European utilities companies pledge to become carbon neutral by 2050 https://t.co/e5QxhjWRGm

— Spencer Ogden (@SpencerOgden) December 12, 2017
UK Green Investment Bank helps mobilise £10bn of capital into UK green infrastructure. –  Looking at investment figures like this, we think this is just the start…
Environmental issues feature strongly in the regulatory scene as well: the FSB has taken the lead internationally with its Task Force on Climate-Related Financial Disclosures, essentially encouraging finance for green R&D and infrastructure. The Bank of England is also researching climate change, and the EU recently proposed to integrate environmental risks into the mandates of the European Space Agency as part of its action plan on sustainable and green finance.
Finally, talking of Elon Musk and green tech, here's hoping for a repeat of a challenge-accepted conversation like this:
Tesla will get the system installed and working 100 days from contract signature or it is free. That serious enough for you?

— Elon Musk (@elonmusk) March 10, 2017
Read more about that amazing story here: https://twitter.com/i/moments/840050021521268736?lang=en
And here: http://www.smh.com.au/business/energy/mike-cannonbrookes-concedes-battery-bet-with-elon-musk-20171124-gzsj25.html
Trump
And finally a list of 2018 megatrend predictions would not be complete without predicting the demise of Donald Trump.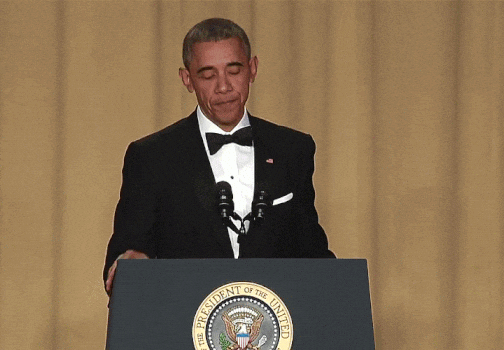 https://adastra-marketing.com/wp-content/uploads/2018/01/Fintech-Trends.jpg
367
813
George Baily
https://adastra-marketing.com/wp-content/uploads/2018/04/Adastra-FinTech-Marketing-Logo-340x156-trans.png
George Baily
2018-01-26 13:10:39
2018-02-01 17:32:14
2018: the year ahead in Finance, Banking, and Tech